Discover more from Matt & Lana
Writing Home of Matt and Lana Shaw
Remnant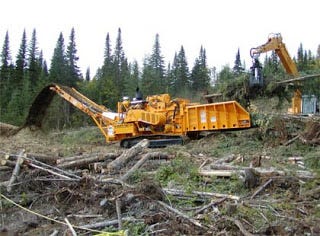 This morning during prayer Lauren shared a vision she had: A big concrete slab that couldn't keep the growth of green below it from bursting forth and splitting the cement into pieces. Drought and development giving way to Life.
I frequently walk my neighborhood, which, while though not as green as it could be (not as green as I am used to in Northern Michigan), is a haven from the common "neighborhoods" we are seeing popping up all over. In a matter of weeks, century-old forests are cleared and green gives way to dusty orange clay... which soon becomes cement. Huge houses are crammed into the streets. It's harvest season, but instead of daisies and corn and berries the fields are full of strip malls and Wal-Marts.
So I frequently walk my little neighborhood called Quiet Acres (where there are still a few farms with horses and goats) and I pray. I pray protection over these things I value: trees for my kids to climb and explore, God's beautiful handiwork for us to behold, fresh clean air for us to gulp, fields for the wild flowers, foxes and deer to roam. Already I am seeing a few clearings, but I do not lose hope.
One day on a walk God told me that no matter how many clearings man will do, there will always be a Remnant of trees. Sound silly? I an no tree hugger. But my soul comes alive outdoors. A Remnant, I thought to myself.
Of trees. Of His people. Of good.
Today is the National Day of Prayer. I said to Matt, "Will God receive glory on this day? Will His enemy taunt Him at the end of this day because His people were too lazy to make prayer a priority? Will His enemy taunt Him that no one really cared? Will the enemy boast that his own army of followers are more dedicated in their curses and seances than the people of Almighty God are in crying out to Him?" I was very concerned about this. Matt said to me, good man that he is, "Lana, all it takes is one. One heart crying out to Him, and He receives glory." I got up from my seat and hugged him. I needed that simple, faith-filled affirmation. God is not concerned with numbers. He is passionate about His Remnant. He is looking to and fro throughout the earth to find ONE soul, ONE heart that is dedicated to Him.
I don't want to lose hope. No matter how many bulldozers, no matter how much complacency, no matter how much despair, no matter how much evil, no matter how much temptation, no matter how much love grown cold... there will always be a Remnant.
And as for me and my heart?
My heart says of you, "Seek his face!" Your face, Lord, I will seek. - Psalm 27:8