Discover more from Matt & Lana
Writing Home of Matt and Lana Shaw
Joy's Secret
Thank you, Ann Voskamp. Much of what I am about to write about has been shown to me by God through you. Your words--in book and blog--have not only given me this new ability to see, but have also freed me in my writing, helping me fully embrace my style of thought and giving me permission to let them out on paper. In a world where there are few mentors, I spend time with mine through books and blogs. You have been a big one in 2011, and God-willing, undoubtedly will be in 2012.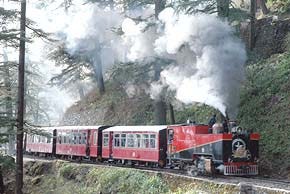 Courtesy: gaatours.com
Every Christmas seems to come like a train that doesn't really stop or slow but blows through town. Before one can really take in the wonder of it all, it is gone... leaving behind a trail of torn wrapping paper, crusted pie plates and greatly altered account balances. Of course the joys of time spent with family, of a day purposely set apart to celebrate Christ, of gifts given and gotten are all part of its glorious wake too--and my heart always sings rich. Still, every year I ponder ways I can do it differently, savor it all just a little more, be more prepared--not for the gift giving that we all tend to get frantic about, but for the Christ child Himself. Immanuel.
Holy, fierce, awesome God.
With us. Broken, late, tainted, forgetful, messy us.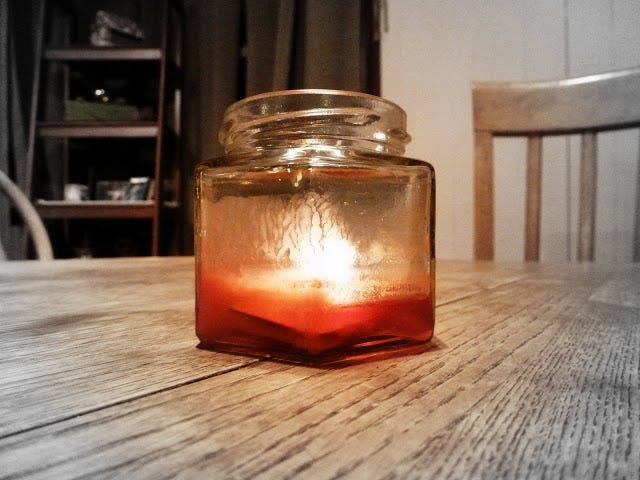 Each year I long to find new ways I can give to Him, delight Him, show Him my love on his birthday.
This year I found the secret to slowing down the train. This year, I didn't watch it whizz by like a bullet, but I myself was on the train, looking out at the landscape... and the speed was slow and I could see each light, each expression on face, desire in eye.
I could see the details vibrant.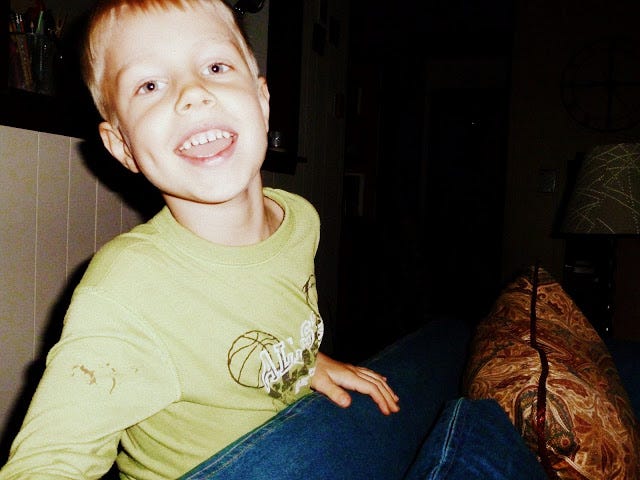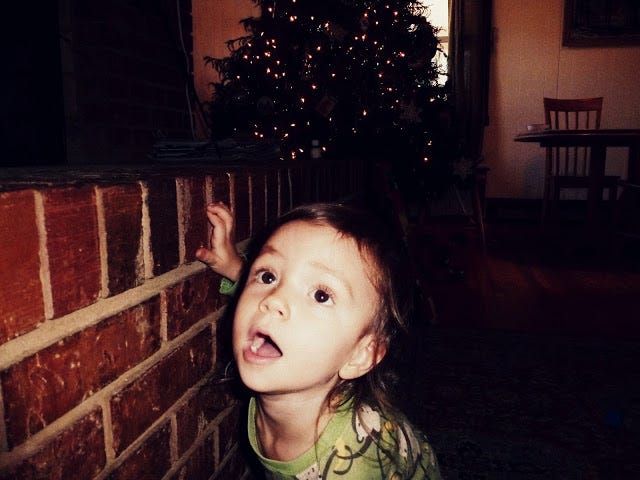 I think it probably happened earlier, but I know starting on at least December 1st, I was looking for Him. For God with us. You know the loveliest part? I found Him in some of my messiest places. When house is strewn with a thousand little toys and socks and dirty dishes, and kids run wild, and dinner time is approaching fast and I open fridge to wilted lettuce and tupperware of leftovers from who-knows-when, and my soul enemy says, "Here is Stress, take it, put it on and wear it thick." And he shoves it in my face and I have to push back hard, but I do, and instead I sing.
This is the day that the Lord has made, I will rejoice and be glad in it.
And my kids smile and sing with me. Stress tucks tail and runs, Peace begins to rise and my eyes see... and I can see beyond wilted lettuce and see that all is really SO well. All. Is. Well.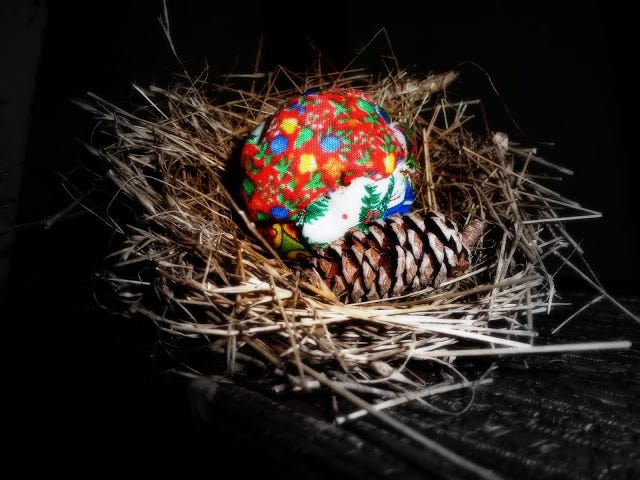 "If your eyes are light, your whole body will be light. If your eyes are dark, your whole body will be dark." I remember Jesus's words and know again, it is all in the seeing. But how do I really see? How can I make my eyes light?
One secret I've found, the secret that slowed down the Christmas train, the secret that unlocked my vision and showed me the everywhere grace, the secret that is changing my life... eucharisteo. The giving of thanks. All times, all circumstances, always.
Even in the deepest grieving.
Because grieving and thanksgiving are not counterparts, they're not mutually exclusive. Some of my most profound and sacred moments were in the deep wailing, tears pooling on carpet, body convulsing... and He would gather me in comforting arms and whisper sweet, "I know child, I know. Now lift your hands and praise Me." And hands would raise shaky to sky and I would praise while grieving and the heavens would MOVE. Psalm 50 experienced.
The giving of thanks. This is how I prepared my heart for God with us this year. This is how I slowed my moments and began to see every beautiful detail of life. This is how the whole month of December was Christmas to me, and how even now in the January aftermath I still feel like Christmas is here. Christ is in my heart, He has come and He remains. And I can see Him still in my moments, even hard, fierce moments. I can see Him in the elderly neighbors that fill my neighborhood, the lonely widows and in our homeless friends. I see Him in the unlovely, the undesirable, the destitute. But I see Him in the rich and proud, too. The comfortable. He is waiting, and He beckons us to love Him by loving these. And I am excited as I wake out of bed and ask, "Jesus, where can I find you today?" And I set out to love on Him.
And I am content and Joy is my companion.