Discover more from Matt & Lana
Writing Home of Matt and Lana Shaw
Gratitude List (On my 40th)
Some things I'm thankful for after four decades of life.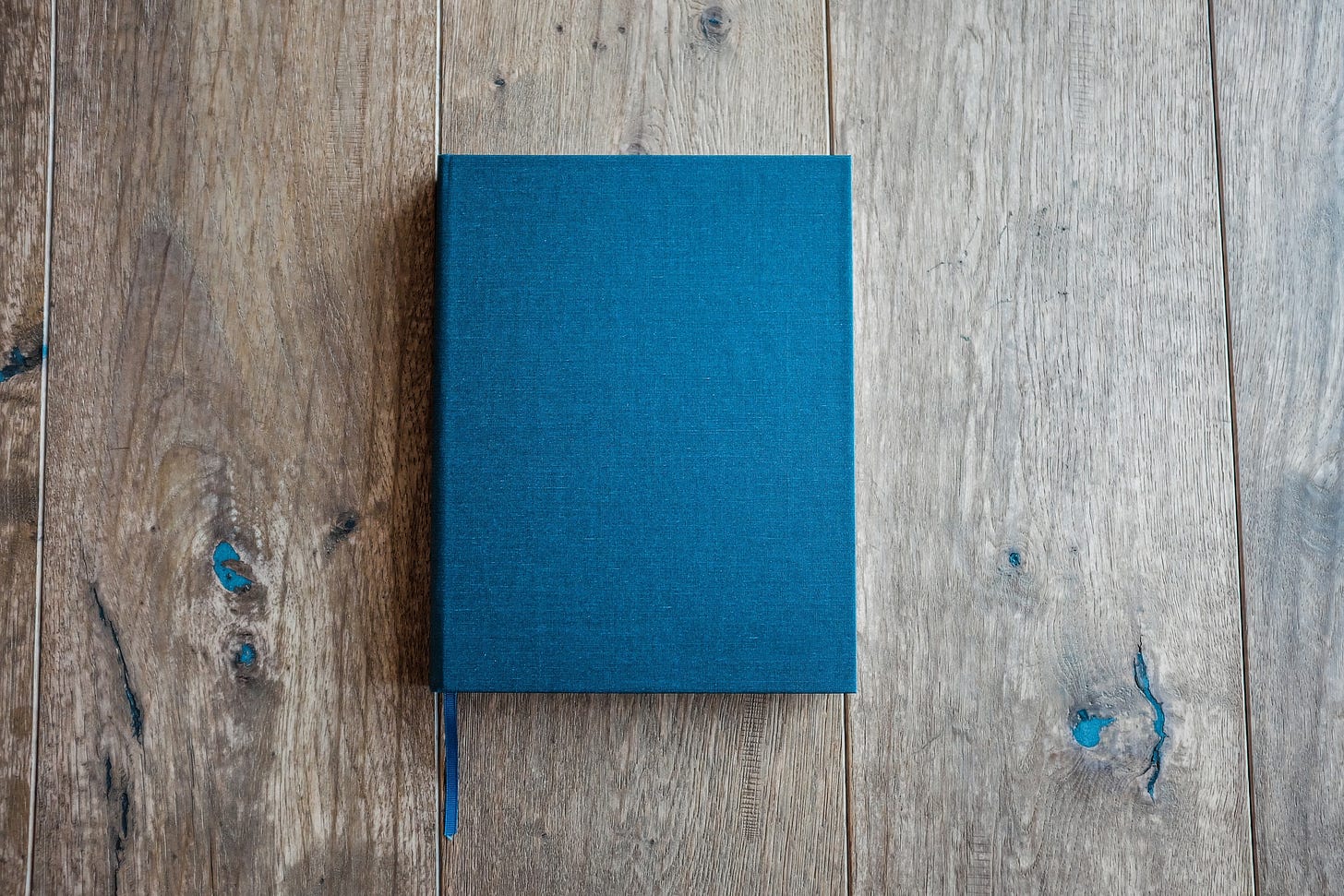 One of Speak Up's longtime homeless writers makes "gratitude lists" to keep a hopeful perspective. When the going gets rough, he pulls out his notebook and writes down at least 100 things for which to be thankful.
Over the last couple days, I've been doing some similar journaling: reflecting on the many blessings I've experienced over the last four decades.
Here are a couple items from that list:
MY WIFE
I've been married for nearly 17 years to an incredibly gracious, intelligent, creative, and thoughtful woman. Lana Shaw is a perpetual bearer of light, a person who cares about others with tremendous depth and sincerity. She nurtures and refreshes generously—not just to me and our three kids (also a blessing!), but also to many dozens of others. 
Every day with her is a reminder that I won the marriage lottery. 
INSPIRED PARTNERSHIPS
Over the years at Speak Up I've come into contact with many incredible volunteers, generous donors, and enlightened organizations. They have been sources of acceleration, strength, and wisdom. I'm thankful for those people and partners who have poured out so selflessly.
Peggi Knowe is one such partner. She joined the volunteer team in 2012, and has been a steady source of precision, warmth, and wisdom ever since. Someone please give her the "Heroic Merit for Putting up with Matt" Award!
A sincere and heartfelt thank you must go to Hawthorne Lane United Methodist Church for continuing to host Speak Up HQ—this summer marks five years! 
And to the many dozens of donor-partners: thank you for bringing change, restoration, and hope to those most in need. 
BOOKS
I'm thankful to my parents for imparting a lifelong love of books and reading. Books have inspired, counseled, and challenged me. They've stirred my imagination, awakened my curiosity, and nourished my soul. Laughter, tears, goosebumps—I've experienced all those while alone with a book. I'm never not reading one (or a couple) and would love your recommendations. 
Bonus: Thumbs up to the public library, which my family keeps in business almost single-handedly!
MY CHURCH COMMUNITY
Churches are a mystifying dichotomy. On one hand they are places where you reach for the holy, the elevated, the divine. And yet they happen to be entirely populated with people who are quite obviously imperfect.
In the good ones you can authentically be yourself and at the same time grow toward the light. We found a good one way back in 2005, have stuck around, and now it is family. Through thin and thick—in lament and joy—we've been blessed to be part of a community that cares, sharpens, and loves faithfully.
BACKPACKING
I've been hitting the trail for a couple days at time for many years, and few experiences satisfy and stir the soul more than a crisp night under the stars. Sometimes I haul along giant loads of gear in a palatial backpack, braving frigid temps, and boiling snow for water. Other times I'm powering through 25 mile days with an ultralight pack and spending the nights swaying in a hammock. 
It is funny how a weekend outdoors with just a fraction of the normal necessities can revive the spirit and align the heart. 
Let's hit the trail!
THE FOLKS FACING HOMELESSNESS
What can I say? If you are a reader of the magazine then you know many of them through their writings. These people are as broadly diverse as the world is wide. Some are kind and thoughtful, others abrasive and cheeky. Some are hopeful and thriving, others are stuck and struggling. (And some are all of the above, depending on the day.)
They are people. People who cannot be summed up and categorized.
When I walked away from a beloved teaching job in 2009 to start Speak Up, I had no idea how deeply and profoundly I'd be touched by the homeless people who would write and sell the magazine. I've not just been wowed by their wisdom, generosity, and grit; I've been blessed by their friendship.