Discover more from Matt & Lana
Writing Home of Matt and Lana Shaw
Do Not Pass Me By
"I will rend the heavens, will you rend your hearts?"
I have heard this in my spirit over and over the last several months, an invitation whispered from the One on high. As I write the rains are falling hard, drenching the earth with provision from the storehouses of the sky. I am reminded that the rain falls on the 'good' and 'bad' alike. Rain, like grace, is given to those who are kind just as much as it is given to those who are cruel. What will I do with it?
"I will rend the heavens, will you rend your hearts?"
Tomorrow (May 28th) at sundown is the beginning of a Jewish festival called Shavuot, a festival that celebrates the harvest season both agriculturally and spiritually. It was during this festival nearly 2,000 years ago that the Jewish disciples of Jesus Christ experienced Pentecost, when God poured out His promised Holy Spirit upon them all. As the Bible (one of the most validated historical texts according to historical methodology) describes in Luke, they were endowed with "power from on high" to share the good news of the gospel of grace.
Grace. Not condemnation. Hope. Not punishment. Life. Not religion. Love. Not fear.
That's good news—the origins of Christianity.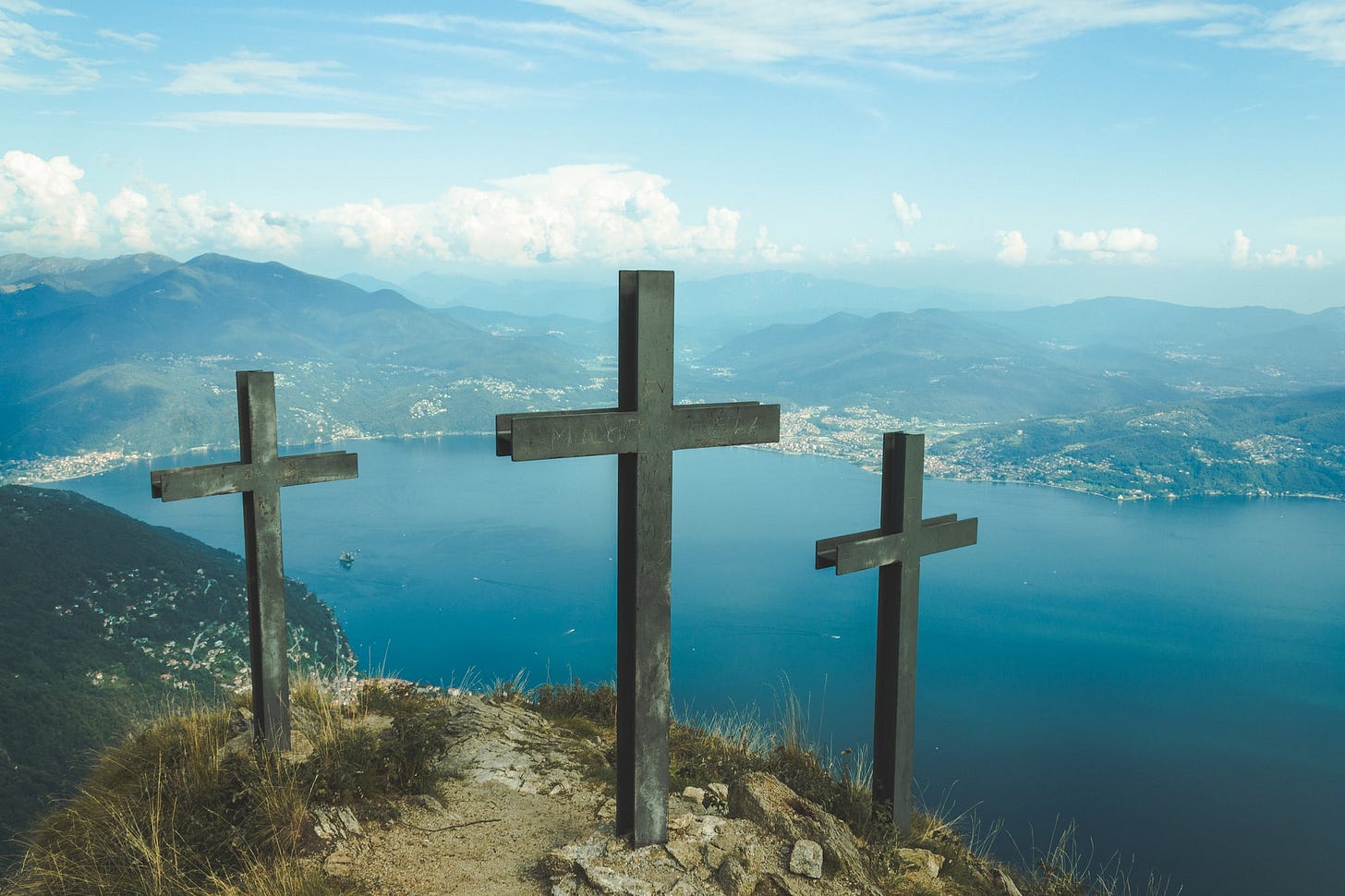 Grace fell upon them like rain from on high in the form of the Holy Spirit, and a harvest of souls (rescued from the fear of death) began. The timing, pregnant with significance, was pure and perfect, as is the way of God.
"I will rend the heavens, will you rend your hearts?"
Fast forward to today and I feel that same weightiness in the timing of this year's Pentecost. I want to lean in, open wide and rend my heart, removing any stones of hardness or bitterness or unbelief, and say, "Heavens, rend! Fall wildly upon me and fill me with your abundance of grace. Holy Spirit, fall afresh and shed abroad your love, hope, and life in me anew. Empower me to share this gospel of grace in a time where there is so much distortion and division and pain."
I just recently discovered that there are some Christians who have been praying for the past 50 days—since Passover—in preparation for Pentecost. Praying for a great harvest of ones to discover what they were made for, a harvest of those who want freedom from fear, a harvest of those who desire eternal life, a harvest of those who will discover the matchless love and satisfaction of Jesus Christ. They have long been expectant and hopeful for what tomorrow marks…a season of the rending of the heavens.
At first my heart sank in thinking I had missed it—I have not been intentionally praying into this for 50 days! Am I prepared??? Is my heart ready?
Immediately that whisper came, "Remember the story of the workers who go in late…they get the same wage as the ones who have been laboring all along—that's the wonder and the audacity of My grace." The invitation is for you and for me, early or late.
"I will rend the heavens, will you rend your hearts?" To rend means to open up, or even more violently, to tear open wide.
All He is looking for is our hearts. Our yes. I can't rend your heart, and you can't rend mine. We each have to choose for ourselves if we will empty ourselves of ourselves, laying our questions and pain and hardened places down, and opening wide to the Rain. It is coming. Heaven's grace is falling. And it has been falling, but it will fall afresh again.
"In the latter days I will pour out my Spirit upon all flesh…" (Joel 2:28)
Opening up just requires a simple yes.
50 days ago, Passover was celebrated. It is the day that commemorates how the Jewish people thousands of years ago escaped when a plague—Death—passed over them. They applied the blood of a sacrificed lamb to their doorposts, and Death couldn't come near, it had to pass them by.
If Passover was about saying to Death, "Pass me by," Pentecost is about saying to Life, "Do not pass me by."
"I will rend the heavens, will you rend your hearts?"