Discover more from Matt & Lana
Writing Home of Matt and Lana Shaw
Do Not Despise the Little Things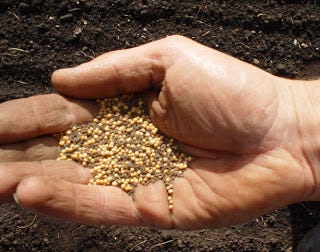 "We have the idea that God is going to do some exceptional thing, that He is preparing and fitting us for some extraordinary thing by and by, but as we go on in grace we find that God is glorifying Himself here and now, in the present minute. If we have God's say-so behind us, the most amazing strength comes, and we learn to sing in the ordinary days and ways." - Oswald Chambers
I am learning to sing in the ordinary days and ways. God is not so much concerned with my circumstances and He is with my substance. How is my heart in the here and now? Does my heart glorify Him? Jesus said to the Pharisees, "You fools... you think it is the gift that makes the altar sacred. Don't you know that it is the altar that makes the gift sacred?" He showed me that the altar represents my heart. The gift that I give--what I do or what I speak--doesn't matter so much as the condition of my heart behind the giving.
So for me it means, I can be doing dishes, or changing diapers, or folding laundry... and if my heart is glorifying my God... and singing His praises... and doing these things with joy because everything I do I do unto Him... then my gift is sacred. Just as sacred as if I were preaching to thousands or working on a missions field.
I am learning so much about how my God loves the little things. He looks for our faithfulness and our integrity in the little things. He wants to be glorified in the present moment. He wants us to realize that each moment counts... that we truly are surrounded by witnesses watching how we act and respond to everything life brings our way.
We must not despise the little things. I am coming to really believe our biggest tests, our biggest measurements are done through the little things. And it is the little things... that lead the way to the bigger things...