Discover more from Matt & Lana
Writing Home of Matt and Lana Shaw
A Healing Heart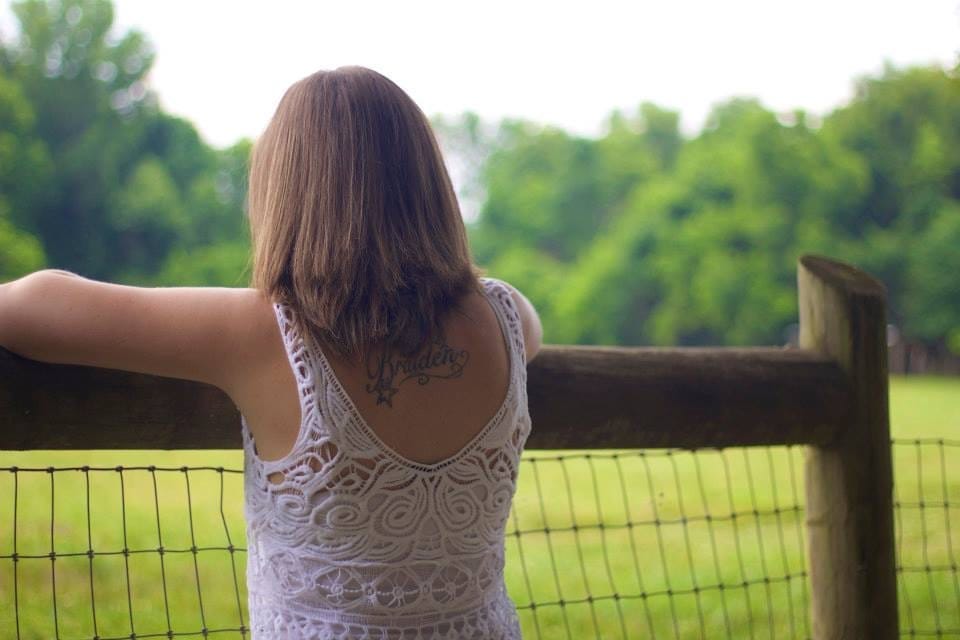 This is a guest post by Kisha Dover.
---
It's Monday, January 13th 2020. The Sun is starting to come up and I am rushing in hopes to finish before the alarm goes off. Balloons are right outside his bedroom door and the house is filled with the smell of freshly flipped birthday pancakes. Then I hear feet shuffling with excitement down the hall. There he is a tall, blue eyed, messy brown haired birthday boy in his Spider Man pj's of course! We grab the plates of birthday pancakes and head to the living room floor to sit criss-cross applesauce while watching some morning cartoons.
That's where every imagination ends. Sitting on the living room floor watching cartoons with my son. It never goes beyond that because in that dream I am content, I have everything I want. Just a moment with my son in our home full of love.
It's Monday, January 13th 2020 and there are no balloons, no pancakes, no pj's, no cartoons, no 11-year-old blue eyed boy. Yet instead of there being a broken heart there is a healing heart.
Today I would be celebrating my son, Braiden Carter Hamrick's 11th birthday (if you know me and have done the math- yes, I was a young mom). Due to an accident he passed away after living just four months and 18 days. I lost him unexpectedly and tragically. Most of it is a blur because I blocked it out and stayed numb to it for so long. I was broken. Broken means having been damaged, no longer in one piece, and having given up all hope. That's where I stayed for a long time. What is beautiful now is that I can no longer feel or remember that degree of hopelessness. I am not always okay, I have bad days and nights, and I still get sad, but my broken heart is now in a continual state of healing.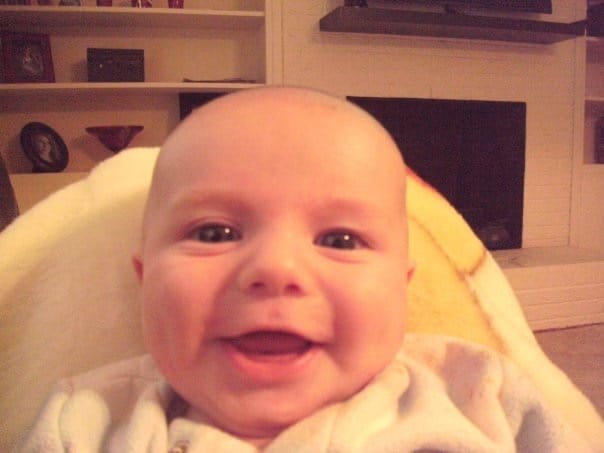 Two years after losing Braiden I met the one who I blamed the most for his death and all the pain… God. It was a Sunday morning. I had started to attend a church. The pastor shared a verse I had never heard before:
"'For I know the thoughts I think towards you,' says the Lord, 'thoughts of peace and NOT OF EVIL, to give you a hope and a future.'" Jermiah 29:11
That could be nothing more than a cute wall quote for you. But for me it is a foundational piece to my relationship with Jesus and my healing. All I knew of God was what had been told to me when my boy died:
"God just needed another angel."
"There was something Braiden wouldn't be able to handle."
"You had him out of God's will, so…"
I only knew evil. It wasn't a pastor who changed my mind, but the Holy Spirit who cut to my heart and changed it with one verse. Knowing that God did not have plans of evil for Braiden and me, but plans of a hope and future was what allowed me to let go of blame and hate. It allowed me to find an unconditional Love I had been searching for my whole life. It allowed me to start a relationship with THE HEALER. Even in my broken, lost state of numbness I heard God, and I saw Him tearing down lies to capture my heart.
I once had someone ask me five or six years after Braiden's death and after some counselling (with no specific answer being right or wrong) if I felt like I was healed. I was mad at first but after swallowing a tough question I knew that while I no longer felt damaged, I didn't feel completely whole. I was confident that though there would never be total hopelessness, there would also still be pain ahead. I looked back and was able to see step by step, pain by pain, moment by moment that God has helped me heal. And He is never going to stop.
"And we know that in ALL things God works for the good of those who love Him, who have been called according to His purpose." Romans 8:28
For the past decade God has been taking the hard and painful things in my life and using them for good. I am not defined by my past or tragedy but I can see how I am who I am today by learning from pain and going to God for healing. I'd love to have a clean 11 point blog of the 11 things I've learned by Braiden's 11th Birthday. I can think of several key lessons and moments where God has taught me invaluable things. But every moment, lesson, breakthrough, and healing simply happened one way:
TAKING MY PAIN TO GOD TO FEEL.
It's okay to not be okay. Feelings can be good, but I have found for myself I drown when feeling sad feelings ALONE! Sharing such deep feelings can be hard. It's not impossible to open up to others though. I am forever thankful for those who have allowed God to use their words, care, love, prayers, and actions to help bring me comfort. But living in a continual state of vulnerability can be difficult for even the most extroverted extrovert.
I didn't feel any of my loss for a long time because I didn't want to make others sad due to me being sad. I never wanted to add to other's weight or put them in a position where they didn't know what to say or do. Or even worse–open up and be told I should be past these feelings by now. God is not pushy and so He never rushed me to open my "Braiden box" to Him. In time I began to feel like He wanted me to share those feelings of loss with Him. So, I finally released it all to Him little by little over two years. He never once made me feel bad for being sad. He never left me hurt or confused for long. He always brought comfort in the most unique ways. I have had an amazing community of people around me who have gone far beyond my expectations to bring me comfort. But people are people and they do not know every thought and feeling you have. God does and He has always been there to the point that now when having questions, pain, or sadness I seek for Him and His comfort first in it all.
God does not cause the pain (this I have settled in my heart and I hope you are able to hear from the Lord that same truth) but He will use it for good! I can grow and learn from every painful moment. I used to think I was damaged, but now I know I am stronger because of my breaking. I still struggle with saying "I am strong." It's not me at all! It's Christ's strength in my weakness. It's God's comfort and grace that helps me get out of bed after a long night of clinging to Braiden's stuffed animal crying. It's from loss that I have strengthened my values of family, my ability to love, and qualities to help me be a mom for future kids. But this is not just about me. I want you to know:
When you take pain, discomfort, loss, fear, hurt, sickness, or anything to God YOU CAN FIND HEALING!
Asking for help is not weak. Knowing when to grieve is not weak. In moments of brokenness or hopelessness, know that you do not have to stay broken and there is HOPE! We have a God who truly knows you and deeply loves you. He wants to restore you and heal you. He wants to take your weakness and turn it into strength through Him. Give what you can. I couldn't give him every fear I had and every question about Braiden at once. It was little by little. You do not have to "act" strong to God or "seem" strong to others. All He has ever asked of me is to allow Him to be my strength in the middle of my pain. I don't know everything and I don't know each one of you. Grief and pain is different for every single person, even if the loss is similar. What I do know is that God loves you and His desire for you is to be healed.
My healing process hasn't been easy and it is by no means finished. God asked me to do some very hard things that some people know about and others were only done in my heart–in the unseen. But each part of the process was done with the help of God. He has given me everything I need to do everything He has asked of me. Eleven years. I should have an 11-year-old boy and a completely different life. That's what I do not have. What I do have is a healing heart. Changed perspective. Vulnerability. Grace. Unconditional love. Purpose. Family. Friends. Laughter. Dreams. Hope. A Future. And a promise that I will one day meet Braiden again.